Profile
The National Bank of Kuwait (NBK) was set up in the KSA by opening its first branch in Jeddah in 2006 to capture Kuwaiti linkages and service Group relationships locally. The branch offers full commercial banking services across a broad spectrum of areas including trade, contractor, corporate, retail and treasury. It has fully dedicated relationship managers trained to tailor solutions that meet customers' needs. In the area of project and syndicated finance, the branch draws on the extensive resources and experience of the NBK Group to participate in local transactions. NBK KSA also works closely with its counterparts within NBK's network of branches and subsidiaries to support customers with their cross-border transactions and global investment needs.
Vision & Mission
Our vision
The NBK vision is to be the trusted bank of choice, building on our core values, people and expertise.
Our mission
To deliver world-class products and the highest quality service to our customers.
To attract, develop and retain the best banking talent in the region.
To support the communities in which we operate.
To adhere to our core values of passion, integrity, conservatism and knowledge.
In following our mission, we believe that we will be able to achieve consistently superior returns to our shareholders.
History
The National Bank of Kuwait (NBK) was established in 1952 when a prominent Kuwaiti merchant went to the British Bank of the Middle East to open a letter of guarantee for the amount of 10,000 Indian rupees, (which is equivalent today to 750 Kuwait dinars). Much to his surprise, his request was rejected, on the condition that he provide a guarantor. This well-known merchant was shocked and appalled by the treatment that he had received, and news of this was all over town.
This incident gave rise to the question and the idea of having a Kuwaiti bank with a mission to serve citizens' needs as its priority, stimulate the economic growth of the country, and look after the savings of its clients. In fact, a meeting was held with the late Amir of Kuwait, H.H. Sheikh Abdullah Al-Salem Al-Sabah, who congratulated them on the idea and promised them his complete support. An Amiri decree was issued on May 19, 1952 to open the National Bank of Kuwait, and NBK started operations on November 15th 1952.
The founders of NBK are:
• Khalid Zaid Al-Khalid
• Ahmed Saud Al-Khaled
• Khalifa Khalid Al-Ghunaim
• Khaled Abdullatif Al-Hamad
• Sayed Ali Sayed Sulieman Al-Rifai
• Yousef Abdulziz Al-Fulaij
• Yousef Ahmed Al-Ghanim
• Mohamed Abdulmohsen Al-Khorafi
• Abdulaziz Hamad Al-Sager

NBK was the first national bank in Kuwait and the entire Arabian Gulf region. All the board members and the founders of NBK were renowned merchants of Kuwaiti origin. NBK was established with a capital of 13,100 shares, each valued 1,000 Indian rupees – equivalent to 75 Kuwaiti dinars today. Over the years NBK has proved itself to be a financial leader in the Arab world.
Chairman's Message
On behalf of the Board of Directors, it is my pleasure to introduce the National Bank of Kuwait's 2020 Annual Report. In the face of extraordinary market conditions, NBK's performance came under significant pressure but held up well, clearly demonstrating the strength and resilience of our business model, and the positive impact that our digital strategy is having on results as our digital roadmap progresses. This was a year for 'Maintaining Course' – a concept that is described in more detail later in this report – as we continued to deliver on our commitment to stakeholders. We remain on track for future growth, and we are immensely grateful to the customers and staff who have supported us through these challenging times.
The World Around Us
The year was dominated by the Covid-19 pandemic, and we expect its impact to be endured well into 2021. All global economies were affected, and Kuwait and the Middle East were no exceptions. For the GCC, the impact was especially severe in light of a record-low oil price environment. Challenging policy choices now exist for the Gulf countries as they fight infection rates and look to shore up fiscal stability. Meanwhile, with the IMF expecting the global economy to shrink by 3.5% in 2020, and with benchmark interest rates likely to remain low for some time, the banking sector is in flux as it adjusts to a 'new normal' to safeguard profitability.
In our domestic market of Kuwait, the economy is in a period of recovery from the effects of the pandemic on economic activity, and low oil prices remain a risk. We believe, non-oil growth could accelerate in 2021, but the pace could be impacted by the consolidation measures taken to reduce the increased budget deficit.
The country's short-term liquidity challenge should be readily overcome in the medium- and long-term, but continued reform will become more important for mitigating vulnerabilities and alleviating pressure on public finances. The local banking sector remains well-capitalised with more-than-adequate liquidity ratios, thanks to a number of forward-thinking directives introduced by the Central Bank of Kuwait in the course of the year.
Demonstrating Our Strength
Our strength as an institution was never more apparent than in 2020. While the growth we might have expected a year ago couldn't be achieved, we proved that our solid foundations, built over a long history, are among our most important competitive advantages. Those foundations include our global footprint at more than 150 locations in 15 countries on 4 continents, which experienced limited disruption to services, even as we transitioned to remote working. The health of NBK as a banking group was reaffirmed by our ratings from Moody's, Standard & Poor's and Fitch, who have maintained the bank's standalone ratings and its stable outlook despite the downgrades Kuwait's sovereign ratings suffered.
The Bank's Sustainability profile also continues to improve. Our commitment to ESG issues focuses on the critical role that NBK employees and business units play in delivering on our promise to stakeholders. At no time was that more apparent than in 2020, when the health and safety of staff and customers was our number one priority. Having been included in the FTSE4Good Index in 2019, in 2020 we were included in Refinitiv's AFE Low Carbon Select Index MENA – a collaboration with the Arab Federation of Exchanges – and completed our most recent MSCI ESG Ratings audit in September, for which we maintained a BBB rating.
Governance That Serves Our Stakeholders
The Board of Directors performed its duties with unwavering dedication, offering guidance and scrutiny to management as they steered the Group forward. NBK's AGM and EGM were held in 7 March 2020, at which there was a quorum of 77.86%. The meeting approved the Board of Directors' recommendation to distribute a 35% cash dividend to shareholders (equivalent to 35 fils per share) and to distribute 5% bonus shares (5 shares for every 100 shares owned). In the course of 2020, the Board and Committees held a total of 55 meetings and for the full-year period we have proposed a cash dividend distribution of KD 137.0 million, equivalent to 20 fils per share and representing 55.6% of the Group's Net Profit. The Board of Directors have also recommended the distribution of 5% bonus shares; all of which are subject to AGM approval taking place in March 2021.
The Board of Directors stands together in implementing the highest standards of Corporate Governance principles supported by well-established accountability processes for self-assessment and ongoing improvements. The Corporate Governance practices of the Bank along with Executive Management role offer the much needed reassurance to stakeholders in these turbulent times. In compliance with CBK revised corporate governance regulations issued on 10/9/2019, the Bank has opened the nomination for two independent members for its Board of Directors, the Bank is in the process of satisfying the required approvals in this regard.In the latter part of the year we ramped up our assessment of NBK's ESG performance in relation to international best practice, as part of our ongoing efforts towards achieving best-in-class reporting standards. We look forward to realising the benefits of this initiative in 2021.
With Thanks
On behalf of the Board of Directors, our sincere gratitude is due to the Executive Management team, as they performed their role of pursuing the Bank's strategic objectives, while at the same time overcoming immense challenges and forging ahead with opportunities for future growth. Meanwhile, the loyalty of our customers and the devotion of our staff has been extraordinary. Without these remarkable men and women we could not possibly have hoped to end such a tumultuous year in such a stable condition.
I would like to extend our thanks to the Central Bank of Kuwait and the Capital Markets Authority, for their efforts in shoring up our operating environment and, finally, our shareholders for their continued trust and support. We look forward to working alongside you all in 2021.
Nasser Musaed Abdulla Al–Sayer
Chairman of the Board of Directors
Board Of Directors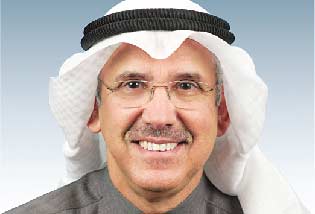 Mr. Nasser Musaed Al-Sayer
Group Chairman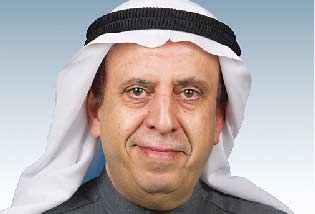 Mr. Ghassan Ahmed Al-Khaled
Vice Chairman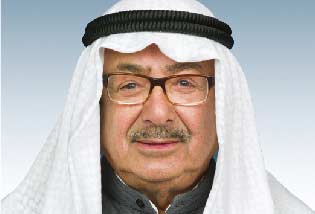 Mr. Hamad Abdulaziz Al-Sager
Non-Executive Board Member
Mr. Yacoub Yousef Al-Fulaij
Non-Executive Board Member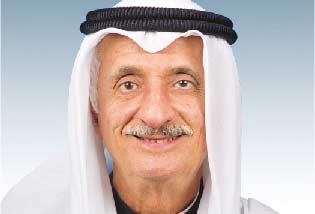 Mr. Hamad Mohamed Al-Bahar
Non-Executive Board Member
Mr. Muthana Mohamed Ahmed Al-Hamad
Non-Executive Board Member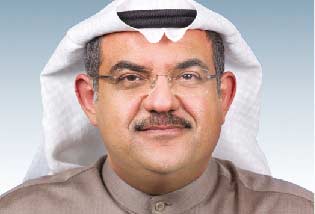 Mr. Haitham Sulaiman Al-Khaled
Non-Executive Board Member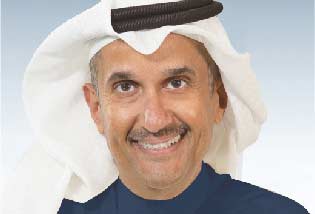 Mr. Emad Mohamed Al-Bahar
Non-Executive Board Member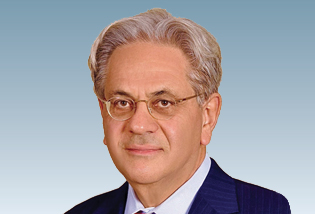 Dr. Robert Maroun Eid
Independent Board Member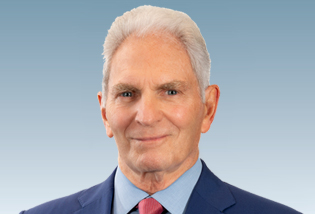 Dr. Nasser Al-Saidi
Independent Board Member
Awards & Recognition
BANK LEVEL
Global Finance

2018, 2021
Best Mobile Banking App - Consumer in Kuwait

2018 - 2021
Best Consumer Digital Bank in Kuwait

2020 - 2021
Best Consumer Digital Bank in Middle East

2021
Most Innovative Digital Bank - Kuwait

2021
Most Innovative Digital Bank - Middle East

2021
Best Bill Payment & Presentment - Kuwait

2021
Best in Social Media Marketing and Services - Kuwait

2021
Best in Lending - Kuwait

2021
Best Online Product Offerings - Kuwait

2021
Best Online Product Offerings - Middle East

2014 - 2021
Best Bank in Kuwait

2008 - 2018, 2020 - 2021
Best Trade Finance Bank in Kuwait

2015 - 2021
Best Private Banking in Kuwait

2013 - 2021
Best Foreign Exchange Provider in Kuwait

2019 - 2021
Best Foreign Exchange Provider in the Middle East

2020
World's Top 50 Safest Commercial Banks

2006 - 2019
World's Top 50 Safest Banks for 14 consecutive times

2019
Best Bank for Liquidity Management in the Middle East

2019
Best Bank for Cash Management in Kuwait

2019
Best Emerging Markets Bank Worldwide

2019
The Innovators - Real Time End-To-End Payment Tracking on Customer Payment

2018 - 2019
Best in Mobile Banking - Consumer in Kuwait

2013 - 2017
Best Foreign Exchange Provider in the Middle East

2010 - 2016
Best Emerging Market Bank in Kuwait

2016
Best Bank for Financial Risk Management Kuwait

2016
Best Bank for Financial Risk Management Middle East

2016
Best Innovator in Trade Finance

2015
Best Bank in the Middle East

2010 - 2013, 2015
Best Emerging Market Bank in the Middle East

2011, 2012
Best Provider of Money Markets Fund in the Middle East

2021
Best Financial Innovation Labs in Kuwait

Euro Money

1994 - 2018, 2021
Best Bank in Kuwait

2018
Best Cash Management for Non-Financial Institutions

2006, 2009, 2015 - 2018
Best Private Banking in Kuwait

2007 - 2008, 2010 - 2011, 2013
Best Bank in the Middle East

2012 - 2013
Best Managed Company in the Middle East

2009
Best Investment Bank in Kuwait

2008
Outstanding Contribution to Middle East Banking
The Banker

2007 - 2008, 2010 - 2011, 2013 - 2019, 2021
Bank of The Year - Kuwait

2007 - 2008, 2010 - 2011
Bank of The Year - Middle East

2009
Best Customer Service and Project Finance in the Middle East

2007 - 2009
Best Deal of the Year in the Middle East

2001 - 2002, 2004 - 2005, 2007
Best Deal of the Year in Kuwait
BRAND FINANCE

2015 - 2020
Number 1 Banking Brand in Kuwait
Ratings