Profile
The National Bank of Kuwait (NBK) was set up in the KSA by opening its first branch in Jeddah in 2006 to capture Kuwaiti linkages and service Group relationships locally. The branch offers full commercial banking services across a broad spectrum of areas including trade, contractor, corporate, retail and treasury. It has fully dedicated relationship managers trained to tailor solutions that meet customers' needs. In the area of project and syndicated finance, the branch draws on the extensive resources and experience of the NBK Group to participate in local transactions. NBK KSA also works closely with its counterparts within NBK's network of branches and subsidiaries to support customers with their cross-border transactions and global investment needs.
Vision & Mission
Our vision
The NBK vision is to be the trusted bank of choice, building on our core values, people and expertise.
Our mission
To deliver world-class products and the highest quality service to our customers.
To attract, develop and retain the best banking talent in the region.
To support the communities in which we operate.
To adhere to our core values of passion, integrity, conservatism and knowledge.
In following our mission, we believe that we will be able to achieve consistently superior returns to our shareholders.
History
The National Bank of Kuwait (NBK) was established in 1952 when a prominent Kuwaiti merchant went to the British Bank of the Middle East to open a letter of guarantee for the amount of 10,000 Indian rupees, (which is equivalent today to 750 Kuwait dinars). Much to his surprise, his request was rejected, on the condition that he provide a guarantor. This well-known merchant was shocked and appalled by the treatment that he had received, and news of this was all over town.
This incident gave rise to the question and the idea of having a Kuwaiti bank with a mission to serve citizens' needs as its priority, stimulate the economic growth of the country, and look after the savings of its clients. In fact, a meeting was held with the late Amir of Kuwait, H.H. Sheikh Abdullah Al-Salem Al-Sabah, who congratulated them on the idea and promised them his complete support. An Amiri decree was issued on May 19, 1952 to open the National Bank of Kuwait, and NBK started operations on November 15th 1952.
The founders of NBK are:
• Khalid Zaid Al-Khalid
• Ahmed Saud Al-Khaled
• Khalifa Khalid Al-Ghunaim
• Khaled Abdullatif Al-Hamad
• Sayed Ali Sayed Sulieman Al-Rifai
• Yousef Abdulziz Al-Fulaij
• Yousef Ahmed Al-Ghanim
• Mohamed Abdulmohsen Al-Khorafi
• Abdulaziz Hamad Al-Sager

NBK was the first national bank in Kuwait and the entire Arabian Gulf region. All the board members and the founders of NBK were renowned merchants of Kuwaiti origin. NBK was established with a capital of 13,100 shares, each valued 1,000 Indian rupees – equivalent to 75 Kuwaiti dinars today. Over the years NBK has proved itself to be a financial leader in the Arab world.
Chairman's Message
On behalf of the Board of Directors, it is my pleasure to introduce the National Bank of Kuwait's 2021 Annual Report. Despite the various challenges that remain in the wake of the pandemic, National Bank of Kuwait has delivered solid growth and encouraging operational and financial performance in 2021, buoyed by the beginnings of economic recovery and a gradual return to pre-pandemic activities.
Operating Environment
As the restrictions imposed to stem the spread of COVID-19 were gradually eased, the Kuwaiti economy experienced a moderate rebound in 2021, supporting a resurgence in business activity.
The strong recovery in oil prices significantly improved the fiscal position of the government, contributing to a gradual return to economic growth and a rise in government revenues in 2021.
With interest rates remaining at historically low levels, domestic consumer spending rose significantly, supported by loan payment deferrals, stable employment among Kuwaiti nationals and reduced overseas travel.
The Central Bank of Kuwait continued its support to the Kuwaiti banking industry in the form of liquidity support, capital adequacy ratios and loan-deposit ratios.
Amid this promising early recovery, NBK remained committed to achieving its strategic objectives and goals, namely, to remain broadly recognized as the trusted bank of choice in Kuwait, building on its core values, people, and expertise to deliver world-class products and the highest service quality to customers, whilst also attracting top Kuwaiti talent.
Executing our Strategy
Our corporate strategy is designed to achieve consistently superior returns for our shareholders, through the focused and faithful execution of our three strategic cornerstones: to defend our leadership position in our core business; grow by accessing segments beyond our core; and deliver consistent improvements in profitability.
Enabled by our deep commitment and accelerating investment in innovation and digital transformation, we seek to grow our business in corporate, consumer and private banking. We also strive to diversify in terms of our geography, products, and services, as we target further regional expansion, particularly in the Islamic and wealth management spaces.
Throughout our strategic journey, we will maintain focus on expanding our customer base in the affluent and mass affluent segments whilst also leveraging our expanding product portfolio to attract high-net-worth private banking clients.
Supporting National Priorities
NBK is committed to supporting the Government of Kuwait development plans as part of the national long-term goals defined in New Kuwait 2035.
In particular, the Bank is advancing the nation's strategic agenda in terms of driving economic growth through the private sector to achieve increasing economic diversification.
This includes our contribution to developing and expanding the nation's financing of infrastructure to enable growth in the SME sector and beyond, as well as our role as a key finance facilitator for the establishment of public–private partnerships (PPPs).
We are also actively involved in the process of digitizing Kuwait's economy, as a key partner in the government's drive to expand the country's digital innovation.
Kuwait's Leading Financial Institution
NBK remains in a highly attractive market position, as the leading banking Group in Kuwait in terms of assets, customer deposits and customer loans and advances, with a market share in Kuwait in excess of 30% across key financial indicators. NBK's market capitalization stood at USD 23.7 billion as of end-December 2021.
The Bank has been ranked amongst the 50 safest commercial banks in the world by Global Finance, amongst the top 10 banks in the region and the most valuable banking brand in the country by Brand Finance; complemented by strong across-the-board, long-term credit ratings (A1, A, A+). Moreover, NBK has physical operations across 14 countries to better serve our customers in addition to its competitive advantage as the only bank in Kuwait with access to conventional and Islamic banking.
Robust Corporate Governance
NBK continued to strengthen its corporate governance and risk management practices during this year, in full compliance with local regulations and alignment with international best practices. We reviewed and updated the Group's governance organizational structure, policies, and Board and Board sub-committees charters according to the regulatory instructions in Kuwait and the instructions issued by the regulatory authorities in countries where the Group operates. The Bank's AGM and EGM were held on 6 March 2021, at which there was a quorum of 78.4%. All Board of Directors' proposals were approved; proposals included the distribution of a 20% cash dividend to shareholders (equivalent to 20 fils per share) in addition to the distribution of 5% bonus shares (5 shares for every 100 shares owned for the year 2020).
Moreover, in the EGM held on 4 December 2021, shareholders approved the increase of the authorized share capital to KD 1.0 billion from KD 750 million.
Furthermore, and for the year 2021, the Board of Director's recommended the distribution of 30% as cash dividend (30 fils per share) to shareholders that is equivalent to KD 215.8 million. The Board also recommended the distribution of 5% bonus shares to shareholders (5 shares for every 100 shares owned); all of which are subject to AGM approval taking place in March 2022.
As part of our continuous efforts to lead in governing our practices, the Bank appointed two independent Board of Directors in 2021; in compliance with CBK revised corporate governance regulations issued on 10/9/2019. In addition, we enhanced and implemented automated systems for compliance, governance, Anti-money laundering/Combating financing of Terrorism, Anti-financial crimes, Information technology and Cybersecurity risks.
We also looked to develop and standardize governance practices across our Group, improving reporting systems among Group entities and conducted an independent review and assessment of Corporate Governance at NBK's subsidiaries to identify potential gaps or areas in which governance and risk management could be improved.
Putting ESG at The Core of NBK
NBK has a long-standing commitment to lead the banking sector as a responsible corporate citizen. Therefore, the Bank has embarked on a new journey to achieve world-class environmental, social and governance (ESG) practices and reporting. NBK initiated intensive planning in 2021 to devise a strategy to guide our sustainability initiatives going forward.
Our ESG vision will place sustainability at the heart of our strategy, corporate culture, and operations across the Group, and foresees the integration of these elements into an ESG framework that leverages our advanced existing governance structures to apply sustainability principles at every level.
During 2021, NBK continued to seek to impact through a wide range of ESG initiatives and partnerships, which included reinforcing the responsibility of our Board and Board sub-committees to align with critical ESG issues.
The Bank's training initiatives – both internal and for the Government of Kuwait, youth, and community – reflect our profound commitment to investing in the human capital of the nation. To this end, the Bank continues partnering with leading educational institutions and engages a selection of reputable experts to share their expertise, in line with the Bank's social and development agenda. In 2021, this included programs designed for government departments, new university graduates, top female talent and future leaders of the Bank on a wide range of financial, digital, and regulatory topics.
To keep our stakeholders up to date on our progress and achievements related to ESG, we updated our Sustainability webpage and issued our annual Sustainability Report. These engagement channels highlight the Bank's social, economic, and environmental initiatives, and the implementation of corporate governance principles, in accordance with the Global Reporting Initiative (GRI) and our broad commitments to supporting the Kuwait National Development Plan and the global sustainability agenda encapsulated by the UN Sustainable Development Goals in addition to our voluntarily alignment with Boursa Kuwait's sustainability guidelines.
Acknowledgements
On behalf of the Board of Directors, I wish to convey our sincere gratitude to the Bank's executive management for their successful stewardship throughout 2021. Their dedication to NBK's strategic objectives has been both admirable and highly effective in realizing our goals in yet another year of challenges.
I would also like to thank our customers for their continued trust in NBK, and our devoted staff for their tireless efforts to safeguard and advance the interests of the Bank, despite the difficult working conditions brought about by the pandemic.
Finally, thanks are also due to the Central Bank of Kuwait and the Capital Markets Authority for their ongoing efforts to propel the banking sector, and to our valued shareholders for their enduring support for our vision to further cement NBK's leadership of the Kuwaiti banking sector.
Board Of Directors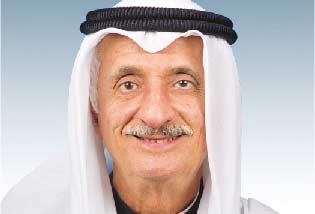 Mr. Hamad Mohamed Al-Bahar
Group Chairman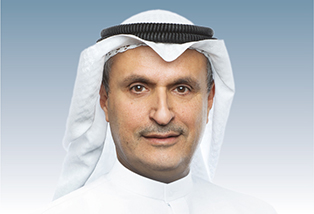 Mr. Isam Jasem A. Al-Sager
Vice-Chairman and Group Chief Executive Officer
Mr. Yacoub Yousef Al-Fulaij
Non-Executive Board Member
Mr. Muthana Mohamed Ahmed Al-Hamad
Non-Executive Board Member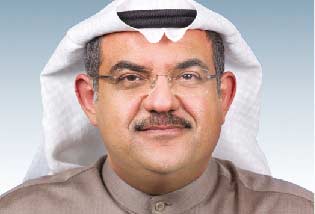 Mr. Haitham Sulaiman Al-Khaled
Non-Executive Board Member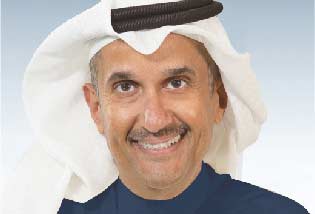 Mr. Emad Mohamed Al-Bahar
Non-Executive Board Member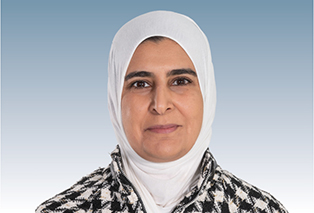 Mrs. Huda Mohammad S. Al-Refaei
Non-Executive Board member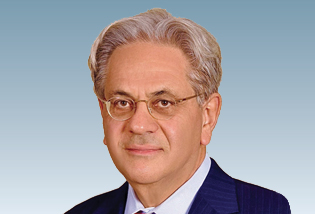 Dr. Robert Maroun Eid
Independent Board Member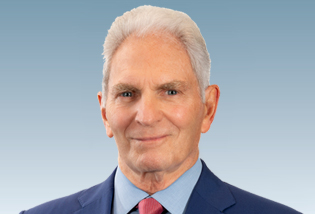 Dr. Nasser Al-Saidi
Independent Board Member
Mr. Abdulwahab Ahmad H. Al-Bader
Independent Board Member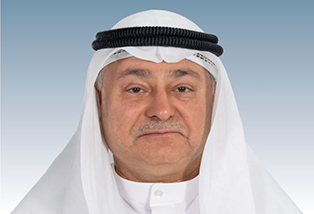 Mr. Farouq Ali Akbar A. Bastaki
Independent Board Member
Awards & Recognition
BANK LEVEL
Global Finance

2023
Best Private Bank Sustainable Investing in the Middle East


2022, 2023
Best SME Bank Kuwait

2013 - 2023
Best Foreign Exchange Provider in Kuwait

2013 - 2017, 2019 - 2021, 2023
Best Foreign Exchange Provider in the Middle East


2022
Best Mobile Banking App - ME


2022
Best in Lending - ME


2022
Outstanding Innovation in Mobile Banking - Weyay

2022
Best Bank for Sustainable Finance in Kuwait

2022
Most Innovative Private Bank Middle East

2021, 2022
Best Bill Payment & Presentment - Kuwait

2021, 2022
Best Financial Innovation Labs in Kuwait

2021, 2022
Most Innovative Digital Bank - Kuwait

2021, 2022
Most Innovative Digital Bank - Middle East

2021, 2022
Best in Lending - Kuwait

2021, 2022
Best Online Product Offerings - Kuwait

2021, 2022
Best Online Product Offerings - Middle East

2020 - 2022
Best Consumer Digital Bank in Middle East

2018 - 2022
Best Consumer Digital Bank in Kuwait

2018, 2021, 2022
Best Mobile Banking App - Kuwait


2015 - 2022
Best Private Banking in Kuwait


2014 - 2022
Best Bank in Kuwait

2008 - 2018, 2020 - 2022
Best Trade Finance Bank in Kuwait

2021
Best in Social Media Marketing and Services - Kuwait


2020, 2021
World's Top 50 Safest Commercial Banks


2019
Best Bank for Liquidity Management in the Middle East

2019
Best Bank for Cash Management in Kuwait

2019
Best Emerging Markets Bank Worldwide

2019
The Innovators - Real Time End-To-End Payment Tracking on Customer Payment

2018, 2019
Best in Mobile Banking - Consumer in Kuwait

2006 - 2019
World's Top 50 Safest Banks for 14 consecutive times

2016
Best Bank for Financial Risk Management Kuwait

2016
Best Bank for Financial Risk Management Middle East

2016
Best Innovator in Trade Finance

2010 - 2016
Best Emerging Market Bank in Kuwait

2015
Best Bank in the Middle East

2010 - 2013, 2015
Best Emerging Market Bank in the Middle East

2011, 2012
Best Provider of Money Markets Fund in the Middle East
Euro Money

2022
Best Bank for Digital Solutions in Kuwait


2022
Best Bank for ESG in Kuwait


2022
Best Bank for Diversity & Inclusion in Kuwait


2022
Best Private Bank/Technology: Innovative or Emerging Technology Adoption in Kuwait


2022
Best Private Bank/Wealth Manager for Mass/Super Affluent Clients in Kuwait


2022
Best Private Bank/Wealth Manager for Ultra High Net worth Clients in Kuwait


1994 - 2018, 2021
Best Bank in Kuwait

2018
Best Cash Management for Non-Financial Institutions

2006, 2009, 2015 - 2018
Best Private Banking in Kuwait

2012 - 2013
Best Managed Company in the Middle East

2007 - 2008, 2010 - 2011, 2013
Best Bank in the Middle East

2009
Best Investment Bank in Kuwait

2008
Outstanding Contribution to Middle East Banking
The Banker

2007, 2008, 2010, 2011, 2013 - 2019, 2021, 2022
Bank of The Year - Kuwait

2007, 2008, 2010, 2011, 2022
Bank of The Year - Middle East

2021
Innovation in Digital Banking Award - Middle East

2009
Best Customer Service and Project Finance in the Middle East

2007 - 2009
Best Deal of the Year in the Middle East

2001, 2002, 2004, 2005, 2007
Best Deal of the Year in Kuwait
BRAND FINANCE

2015 - 2022
Number 1 Banking Brand in Kuwait
MEED

2022
Best Credit Card Initiative in MENA

2022
Best Retail Bank in Kuwait

2022
Best Youth Program Initiative

2021
Best Retail Bank Kuwait

2021
Best Loyalty/Rewards Programme Middle East
Ratings