Profile
The National Bank of Kuwait (NBK) was set up in the KSA by opening its first branch in Jeddah in 2006 to capture Kuwaiti linkages and service Group relationships locally. The branch offers full commercial banking services across a broad spectrum of areas including trade, contractor, corporate, retail and treasury. It has fully dedicated relationship managers trained to tailor solutions that meet customers' needs. In the area of project and syndicated finance, the branch draws on the extensive resources and experience of the NBK Group to participate in local transactions. NBK KSA also works closely with its counterparts within NBK's network of branches and subsidiaries to support customers with their cross-border transactions and global investment needs.
Vision & Mission
Our vision
The NBK vision is to be the trusted bank of choice, building on our core values, people and expertise.
Our mission
To deliver world-class products and the highest quality service to our customers.
To attract, develop and retain the best banking talent in the region.
To support the communities in which we operate.
To adhere to our core values of passion, integrity, conservatism and knowledge.
In following our mission, we believe that we will be able to achieve consistently superior returns to our shareholders.
History
The National Bank of Kuwait (NBK) was established in 1952 when a prominent Kuwaiti merchant went to the British Bank of the Middle East to open a letter of guarantee for the amount of 10,000 Indian rupees, (which is equivalent today to 750 Kuwait dinars). Much to his surprise, his request was rejected, on the condition that he provide a guarantor. This well-known merchant was shocked and appalled by the treatment that he had received, and news of this was all over town.
This incident gave rise to the question and the idea of having a Kuwaiti bank with a mission to serve citizens' needs as its priority, stimulate the economic growth of the country, and look after the savings of its clients. In fact, a meeting was held with the late Amir of Kuwait, H.H. Sheikh Abdullah Al-Salem Al-Sabah, who congratulated them on the idea and promised them his complete support. An Amiri decree was issued on May 19, 1952 to open the National Bank of Kuwait, and NBK started operations on November 15th 1952.
The founders of NBK are:
• Khalid Zaid Al-Khalid
• Ahmed Saud Al-Khaled
• Khalifa Khalid Al-Ghunaim
• Khaled Abdullatif Al-Hamad
• Sayed Ali Sayed Sulieman Al-Rifai
• Yousef Abdulziz Al-Fulaij
• Yousef Ahmed Al-Ghanim
• Mohamed Abdulmohsen Al-Khorafi
• Abdulaziz Hamad Al-Sager

NBK was the first national bank in Kuwait and the entire Arabian Gulf region. All the board members and the founders of NBK were renowned merchants of Kuwaiti origin. NBK was established with a capital of 13,100 shares, each valued 1,000 Indian rupees – equivalent to 75 Kuwaiti dinars today. Over the years NBK has proved itself to be a financial leader in the Arab world.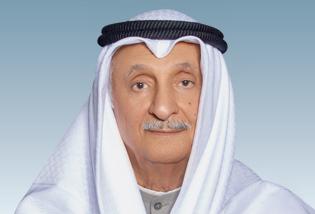 Chairman's Message
On behalf of the Board of Directors, it is my pleasure to present the National Bank of Kuwait's 2022 Annual Report. This year's report highlights a significant milestone as we celebrate our 70th anniversary, honoring seven decades of strategic growth and development. It also reflects our continued commitment to both impact and value throughout our successful journey. This year's report sheds light on the progress we have made throughout 2022, the measures we implemented to deliver on our innovation and digitalization strategies, and the steps we have taken to expand on our sustainable development approach.
As we celebrate our 70th anniversary, we would also like to reflect on what has been built over the last seven decades, as well as the unprecedented challenges of the past years and the way in which everyone in the Group has helped rise above challenges.
We are also focused on the valuable lessons we learned throughout this journey as we continue to fine-tune our strategies to achieve the highest growth and best performance while mitigating risks.
As the first national bank established in Kuwait, we shouldered the responsibility of laying a solid foundation for an efficient, effective, and stable banking system. Our determination, persistence, and resilience enabled us to maintain a strong position while navigating some of the most difficult political, economic, and social challenges that emerged over the years. Competent and unwavering leadership was vital to the Group's journey through turbulent times. Our well-thought-out strategic planning paved the way to consistent growth, operational efficiency, and technological advancement..
Most importantly, throughout our journey, we remained faithful to our vision and principles as we continued to drive prosperity through our heritage and solid brand name.
Starting from a single location with just a handful of employees, NBK set out to transform the financial industry as a trendsetter, not only in digital transformation but across all domains. We have been creating a culture of innovation since we first opened our doors, hitting significant milestones along the way. From introducing the first ATM to launching Kuwait's first digital bank, we have pioneered optimizing the banking experience. We are also firm believers in creating a positive impact; therefore, we are integrating ESG principles as a core component of our corporate strategy, which has been assessed and acknowledged by all our stakeholders.
NBK looks very different today than it did when we first opened our doors in 1952. Throughout this amazing journey, we have become a future-ready banking institution, effectively repositioning and strengthening our solid foundation to bring forward stability and resilience that will serve us for years to come.
Economic Backdrop
In 2022, the world continued to face several additional challenges in an already highly complex environment. For most of the world, the acute phase of the Covid-19 pandemic appeared to have passed a year earlier; however, its effects still resonated in 2022. Despite global efforts to return to normal, a substantial monetary and fiscal policy stimulus over the past few years has resulted in record high inflation. The war in Ukraine has further exacerbated the problem. For the first time in years, central banks across the world faced the challenge of taming persistently high inflation. While 2023 may still have its own set of challenges, and as economic growth forecasts are being revised downward, we still see a year of transition and capturing growth opportunities.
Solid Performance
Against that backdrop, once again, NBK fulfilled its purpose, making financial lives better. This was widely reflected on our clients, employees, shareholders, and society alike. Despite the challenges, we managed to deliver yet another year of responsible growth.
In 2022, NBK delivered exceptional results as it leveraged its geographical diversification, digital advancement, and strong financial position, strengthening our revenue streams while continuing to benefit from our prudent policies over the years in the form of solid asset quality and strong capitalization.
Our strategic direction is based on balancing long-term investment with meeting current financial commitments to drive growth in today's challenging economic environment. We have increased investment behind NBK brand and sustained our leadership among the top five banking brand names in the region. Moving forward, we will continue to invest heavily in our digital capabilities, in order to capture efficiency gains, upgrade customers' experiences, and ward off fierce competition from FinTech players.
Supporting National Economy
We continued to fulfill our national duty and serve as a catalyst for national development. Our strategic goals are fully aligned with Kuwait National Development Plan (KNDP), which places the private sector's participation as a core component of its elements.
Since Kuwait launched its ambitious plan "Vision 2035", we have continued to support a wide array of megaprojects and played a crucial role in advancing this development agenda.
Another area of expertise to which we lend our support is digitalization. We continue to invest in developing digital infrastructures to serve as the foundation for a plethora of new services, applications, and business models.
ESG & Reporting
2022 marked a landmark year for the Group through our deeply rooted commitment to driving sustainable economic and business growth. NBK has made great strides in its ESG efforts, reflecting the Group's promise to create and deliver shared value to all our stakeholders. Indeed, the Group's efforts were recognized by prominent memberships, awards, and ratings. NBK furthered its commitment to environmental transparency and climate resilience by disclosing its environmental impact for 2022 through CDP. We are convinced that we must fully embrace the environmental challenges facing our planet. We believe we must build a stronger, more equitable, and more diverse social fabric among all the people impacted by our business, and we do this by assuming a leading role in financing the transition and becoming a responsible and strategic partner to our customers and communities.
During 2022, NBK launched its Sustainable Financing Framework to support and advance NBK's goal to integrate ESG into its culture, business, and operations, thereby advancing the transition to a sustainable and low-carbon economy and contributing to achieve New Kuwait Vision 2035.
Since our founding, NBK has been trusted to be a leader in providing secure financial services for both our customers and the nation itself. Our position as the leading financial institution in Kuwait and increasingly in the larger region reflects our ability to fulfill that trust and leadership for 70 years. Stakeholders count on us to emerge and lead the way in providing both insights and services that offer financial security and prosperity. In 2022, we launched our transformed Group ESG Strategy, designed to align with and reinforce our roots of being the trusted bank of choice. We are choosing now to pursue ESG as the core strategic component of what it means for us to be a trusted leader in this dynamic new world. Building on our core values, people, and expertise, our ESG strategy focuses on promoting economic prosperity and serving as a model for sustainable development. By reinforcing our responsible banking commitments and integrating a resilient governance and risk culture, NBK strives to empower all stakeholders, drive a positive impact on society, and deliver superior returns to our shareholders.
Robust Corporate Governance Framework
While our corporate governance continues to evolve in response to new expectations and technologies, it remains NBK's driving force, dictating how we achieve immediate and long-term success. Our board members are fully committed to serving the best interests of all our stakeholders and are equipped with the necessary communication and corporate monitoring tools to have a significant positive influence on the Group. The Board provides an oversight of the Bank's affairs and constantly works to improve and build on the Bank's strong corporate governance practices.
As part of our commitment to maintaining the highest standards of corporate governance practices, our Board Sub-committees stay current with the latest trends, ensure that we have a comprehensive set of policies and procedures in place, monitor the effectiveness of our governance policies and guidelines, oversee the adequate execution of our strategies, and ensure that NBK is in full compliance with its legal and fiduciary duties.
NBK held its 2021 Annual General Meeting (AGM) and Extraordinary General Meeting (EGM) for 2021 on March 12, 2022, at which there was a quorum of 75.46%. The AGM approved the Board of Directors' recommendation to distribute 30% cash dividends to shareholders (30 fils per share) in addition to 5% bonus shares (5 shares for every 100 shares owned). Furthermore, this year, the Bank marked a new milestone by approving the distribution of 10% semi-annual cash dividends (10 fils per share) for the period ended June 2022. Moreover, the Board of Directors recommended the distribution of 25 fils per share for the second half of 2022, bringing out the total cash distribution for the year to 35 fils per share, in addition to 5% bonus shares. That brings the cash payout ratio for 2022 to 52% of the profits attributable. This step demonstrates NBK's solid capital adequacy, confidence in its financial position, and ability to generate profits.
Acknowledgements
On behalf of the Board, I would like to extend my sincere gratitude to all our stakeholders for their continued support. I would also like to thank my fellow directors and our executive management for their dedication and valuable contributions in 2022.
To our customers, we highly value your continued trust and confidence in NBK, and we continue our commitment to the complete satisfaction of each and every product and service we provide to you. I would also like to thank our devoted staff and assure them that their dedication and tireless efforts are not going unnoticed. Finally, thanks are also due to the Central Bank of Kuwait and the Capital Markets Authority for their ongoing efforts to propel the banking sector, and to our valued shareholders for their enduring support for our vision to further cement NBK's leadership of the Kuwaiti banking sector.
I would also like recognize and thank Mr. Nasser Musaed Al-Sayer, who retired from the Board in March 2022 after serving as NBK Group Chairman for almost nine years and as NBK Board member since 1980. He has made significant contributions by chairing the Board and different board committees. We wish him the best of luck in his future endeavors and thank him for his outstanding service.
Also, taking this opportunity, I wish to thank you all for your longstanding interest in and support for NBK's development and prosperity.
Hamad Mohamed Al-Bahar
Chairman
Board Of Directors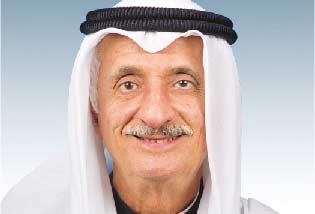 Mr. Hamad Mohamed Al-Bahar
Group Chairman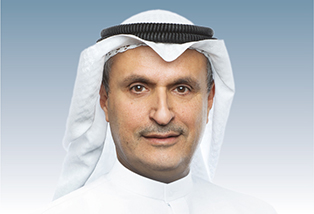 Mr. Isam Jasem A. Al-Sager
Vice-Chairman and Group Chief Executive Officer
Mr. Yacoub Yousef Al-Fulaij
Non-Executive Board Member
Mr. Muthana Mohamed Ahmed Al-Hamad
Non-Executive Board Member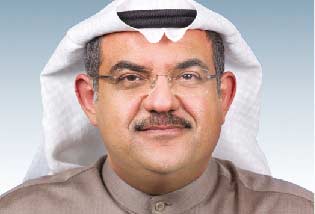 Mr. Haitham Sulaiman Al-Khaled
Non-Executive Board Member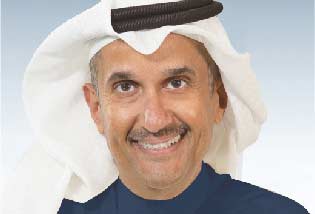 Mr. Emad Mohamed Al-Bahar
Non-Executive Board Member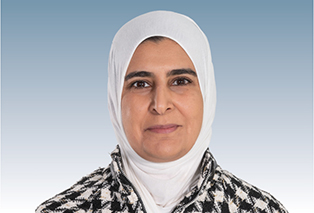 Mrs. Huda Mohammad S. Al-Refaei
Non-Executive Board member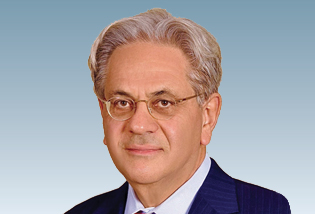 Dr. Robert Maroun Eid
Independent Board Member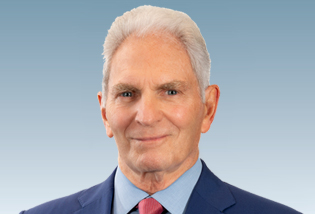 Dr. Nasser Al-Saidi
Independent Board Member
Mr. Abdulwahab Ahmad H. Al-Bader
Independent Board Member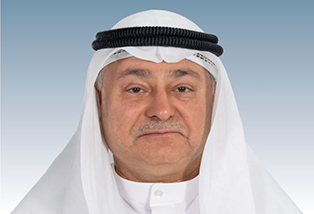 Mr. Farouq Ali Akbar A. Bastaki
Independent Board Member
Awards & Recognition
BANK LEVEL
Global Finance

2023
Top Innovations in Finance


2023
Best Private Bank Sustainable Investing in the Middle East


2022, 2023
Best SME Bank Kuwait

2021, 2023
Best Financial Innovation Labs in Kuwait

2019, 2023
Best Bank for Cash Management in Kuwait

2013 - 2023
Best Foreign Exchange Provider in Kuwait

2013 - 2017, 2019 - 2021, 2023
Best Foreign Exchange Provider in the Middle East


2008 - 2018, 2020 - 2023
Best Trade Finance Bank in Kuwait

2022
Best Mobile Banking App - ME


2022
Best in Lending - ME


2022
Outstanding Innovation in Mobile Banking - Weyay

2022
Best Bank for Sustainable Finance in Kuwait

2022
Most Innovative Private Bank Middle East

2021, 2022
Best Bill Payment & Presentment - Kuwait

2021, 2022
Most Innovative Digital Bank - Kuwait

2021, 2022
Most Innovative Digital Bank - Middle East

2021, 2022
Best in Lending - Kuwait

2021, 2022
Best Online Product Offerings - Kuwait

2021, 2022
Best Online Product Offerings - Middle East

2020 - 2022
Best Consumer Digital Bank in Middle East

2018 - 2022
Best Consumer Digital Bank in Kuwait

2018, 2021, 2022
Best Mobile Banking App - Kuwait


2015 - 2022
Best Private Banking in Kuwait


2014 - 2023
Best Bank in Kuwait

2021
Best in Social Media Marketing and Services - Kuwait


2020, 2021
World's Top 50 Safest Commercial Banks


2019
Best Bank for Liquidity Management in the Middle East

2019
Best Emerging Markets Bank Worldwide

2019
The Innovators - Real Time End-To-End Payment Tracking on Customer Payment

2018, 2019
Best in Mobile Banking - Consumer in Kuwait

2006 - 2019
World's Top 50 Safest Banks for 14 consecutive times

2016
Best Bank for Financial Risk Management Kuwait

2016
Best Bank for Financial Risk Management Middle East

2016
Best Innovator in Trade Finance

2010 - 2016
Best Emerging Market Bank in Kuwait

2015
Best Bank in the Middle East

2010 - 2013, 2015
Best Emerging Market Bank in the Middle East

2011, 2012
Best Provider of Money Markets Fund in the Middle East
Euro Money

2023
Best Bank for Corporate Responsibility in the Middle East

2022
Best Bank for Digital Solutions in Kuwait


2022
Best Bank for ESG in Kuwait


2022
Best Bank for Diversity & Inclusion in Kuwait


2022
Best Private Bank/Technology: Innovative or Emerging Technology Adoption in Kuwait


2022
Best Private Bank/Wealth Manager for Mass/Super Affluent Clients in Kuwait


2022
Best Private Bank/Wealth Manager for Ultra High Net worth Clients in Kuwait


1994 - 2018, 2021
Best Bank in Kuwait

2018
Best Cash Management for Non-Financial Institutions

2006, 2009, 2015 - 2018
Best Private Banking in Kuwait

2012 - 2013
Best Managed Company in the Middle East

2007 - 2008, 2010 - 2011, 2013
Best Bank in the Middle East

2009
Best Investment Bank in Kuwait

2008
Outstanding Contribution to Middle East Banking
The Banker

2007, 2008, 2010, 2011, 2013 - 2019, 2021, 2022
Bank of The Year - Kuwait

2007, 2008, 2010, 2011, 2022
Bank of The Year - Middle East

2021
Innovation in Digital Banking Award - Middle East

2009
Best Customer Service and Project Finance in the Middle East

2007 - 2009
Best Deal of the Year in the Middle East

2001, 2002, 2004, 2005, 2007
Best Deal of the Year in Kuwait
BRAND FINANCE

2015 - 2022
Number 1 Banking Brand in Kuwait
MEED

2023
Best Initiative for Women in Business

2023
Best Implementation of Diversity & Inclusion Initiatives

2023
Excellence in Service - Priority Banking

2022, 2023
Best Youth Program Initiative

2021 - 2023
Best Retail Bank in Kuwait

2022
Best Credit Card Initiative in MENA

2021
Best Loyalty/Rewards Programme Middle East
Ratings