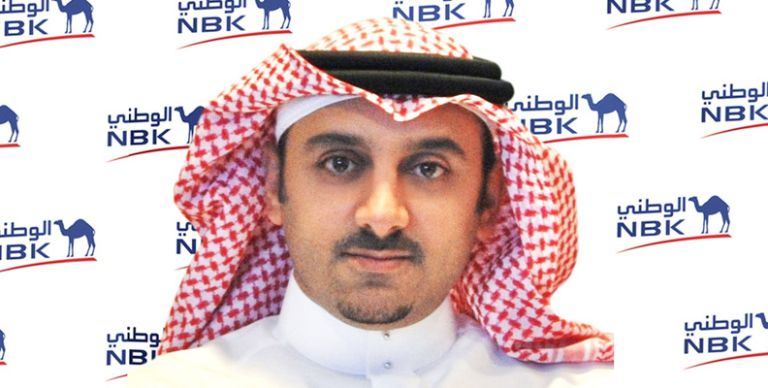 KSA: NBK – Saudi pays SR1,000 to cover the cost of living adjustments to all its employees
17.01.2018
In line with the Royal Orders issued by the Custodian of the Two Holy Mosques King Salman bin Abdul Aziz and Crown Prince His Royal Highness Prince Mohammed bin Salman bin Abdulaziz, National Bank of Kuwait – NBK Saudi announced that it paid SAR 1,000 to each of its employees to cover the cost of living adjustments in its efforts to alleviate some of their economic burdens and costs.
Mr. Hani Yahya Al Ghalib, General Manager, National Bank of Kuwait – Saudi Arabia said: "NBK employees are the cornerstone on which we build all our achievements, therefore, we are always striving to keep up with all the initiatives that would provide the required development and support to them. Moreover, implementing the Royal Order to pay the cost of living adjustments to our employees is also part of our corporate social responsibility".
Al Ghalib expressed his sincere thanks and appreciation to the Custodian of the Two Holy Mosques and the Crown Prince for their great efforts and continuous endeavors to provide a decent and safe life for Saudi citizens, reflecting their keenness to continue the path of growth, prosperity and stability in the Kingdom. He also praised the recent governmental economic decisions seeking to conform to the development plans and their progress.
---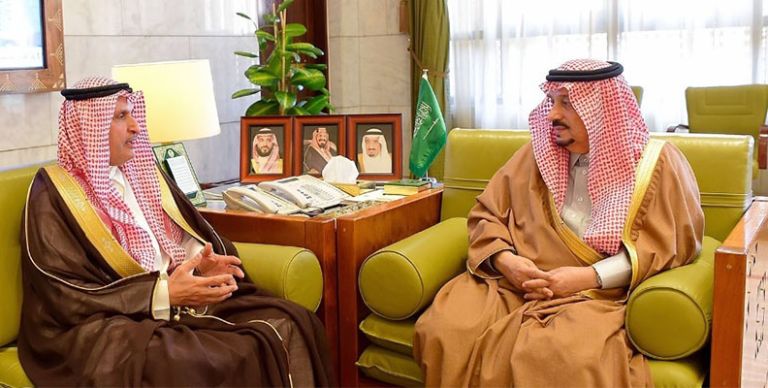 KSA: NBK meets Governor of Riyadh, Prince Faisal bin Bandar
24.03.2019
A delegation from National Bank of Kuwait (NBK) met with Prince Faisal bin Bandar bin Abdulaziz, Governor of Riyadh province at his office in the Royal Palace to discuss a number of topics related to investment and business.
The meeting was attended by NBK senior executives; Isam Jassim Al-Sager - Group Chief Executive Officer at National Bank of Kuwait, Faisal Al-Hamad, CEO, NBK Capital, Malek Khalife. Head of Global Private Banking, and Musaad Al-Sudairy, CEO, NBK Wealth Management.
"Saudi Arabia is a market that carries a wealth of opportunities that are aligned with NBK Group's expansion strategy, focused on seizing regional investment opportunities," said Mr. Issam Jassim Al-Sager, Group CEO, noting that the Kingdom is undergoing a major economic transformation that will help in positioning it as an attractive business investment environment across various key sectors for global participant.
Al-Sager added that the Saudi market is a cornerstone in the Group's regional expanding strategy, as we expanded our presence through launching 3 new branches in Riyadh, Jeddah and Damam. We also entered Saudi Arabia's wealth management market, through the launch of Al Watani Wealth Management Company, as it has already finalized hiring staff and started to attract Assets Under Management (AUM).
He also highlighted that NBK will continue to focus on growing its client base and expanding it AUM in Saudi Arabi through Al-Watani Wealth Management Company, which aims to leave a distinguished footprint in the Saudi Capital Market, in line with the Kingdom's "Vision 2030" and CMA's "Financial Leadership 2020" program aimed at stimulating investments, actively contributing to raising the attractiveness and efficiency of the financial market and enhancing its competitiveness on the regional and international fronts.
Last year, Al-Watani Wealth Management acquired CMA's license to operate in the Saudi capital market after fulfilling all the requirements and conditions to conduct Dealing as Principal, Investment Fund Management, Discretionary Portfolio Management, Arranging, Advising and Custody activities in the securities business.
---