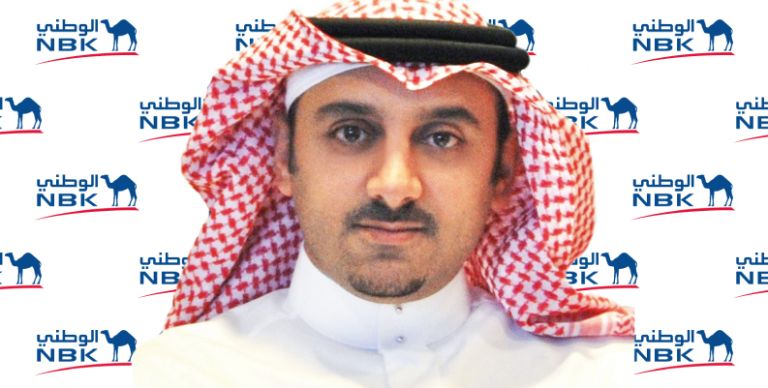 KSA: NBK renews its SAR 124.6 million credit facility agreement with Saudi Marketing Company
08.10.2018
National Bank of Kuwait – Saudi Arabia (NBK-Saudi) announced that it has renewed its SAR124.6 million credit facility agreement with Saudi Marketing Company.
Mr. Hani Yahya Al Ghalib, General Manager, National Bank of Kuwait – Saudi Arabia said: "The term of the facility agreement extends until May 31, 2019", explaining that the company would utilize it to cover capital expenditures incurred due to opening new branches and to finance its working capital.
Al Ghalib affirmed that NBK Saudi is seeking to establish strategic partnerships with major Saudi companies, pointing out the bank's capability to provide a wide range of corporate banking services in the GCC in general and Saudi Arabia in particular, as one of the key markets for NBK, considering its considerable weight in the region.
Mr. Ghalib added that NBK continues to search for attractive investment and financing opportunities in the Saudi market; as it strives to provide a full range of commercial banking services to its customers covering diverse sectors such as commercial finance, contracting, retail, and treasury.
He added that NBK is positioned as one of the top-ranking banks in the GCC, thus enabling its future growth. NBK is the largest banking group with a very strong liquidity position among its GCC peers.

---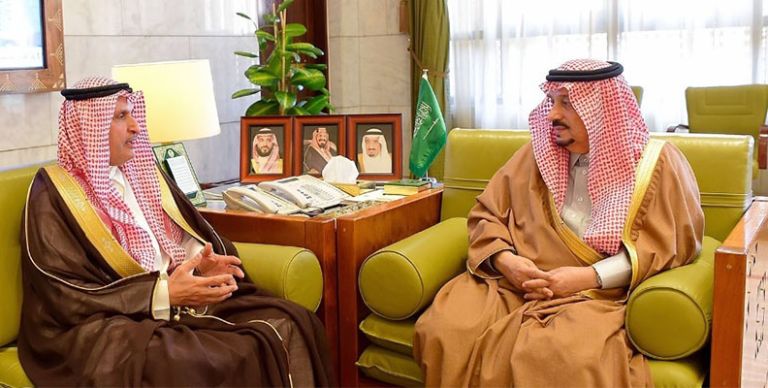 KSA: NBK meets Governor of Riyadh, Prince Faisal bin Bandar
24.03.2019
A delegation from National Bank of Kuwait (NBK) met with Prince Faisal bin Bandar bin Abdulaziz, Governor of Riyadh province at his office in the Royal Palace to discuss a number of topics related to investment and business.
The meeting was attended by NBK senior executives; Isam Jassim Al-Sager - Group Chief Executive Officer at National Bank of Kuwait, Faisal Al-Hamad, CEO, NBK Capital, Malek Khalife. Head of Global Private Banking, and Musaad Al-Sudairy, CEO, NBK Wealth Management.
"Saudi Arabia is a market that carries a wealth of opportunities that are aligned with NBK Group's expansion strategy, focused on seizing regional investment opportunities," said Mr. Issam Jassim Al-Sager, Group CEO, noting that the Kingdom is undergoing a major economic transformation that will help in positioning it as an attractive business investment environment across various key sectors for global participant.
Al-Sager added that the Saudi market is a cornerstone in the Group's regional expanding strategy, as we expanded our presence through launching 3 new branches in Riyadh, Jeddah and Damam. We also entered Saudi Arabia's wealth management market, through the launch of Al Watani Wealth Management Company, as it has already finalized hiring staff and started to attract Assets Under Management (AUM).
He also highlighted that NBK will continue to focus on growing its client base and expanding it AUM in Saudi Arabi through Al-Watani Wealth Management Company, which aims to leave a distinguished footprint in the Saudi Capital Market, in line with the Kingdom's "Vision 2030" and CMA's "Financial Leadership 2020" program aimed at stimulating investments, actively contributing to raising the attractiveness and efficiency of the financial market and enhancing its competitiveness on the regional and international fronts.
Last year, Al-Watani Wealth Management acquired CMA's license to operate in the Saudi capital market after fulfilling all the requirements and conditions to conduct Dealing as Principal, Investment Fund Management, Discretionary Portfolio Management, Arranging, Advising and Custody activities in the securities business.
---